Overview
If you wish to enjoy the next generation of home entertainment, you must get the F&D F2300X 5.1 Home Theatre Speaker. This F&D home theatre system is for those who have a penchant for good music and want to listen to their favourite tracks loud and clear. The sleek build, the clear sound output and an array of other options makes this F&D home theatre a must-have entertainment device to have in your living room.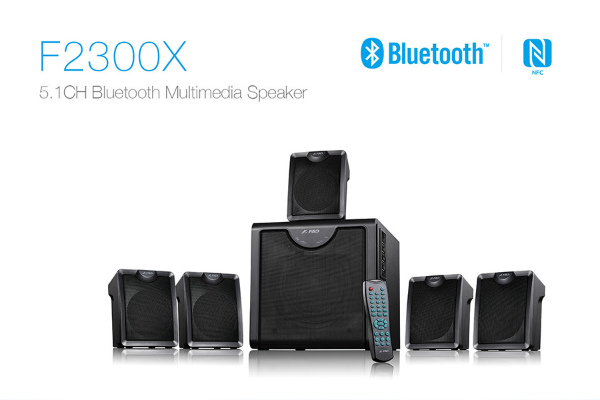 Design
This system sports a stylish and sleek design. It is available in a lovely black colour and it automatically adds to the decor of any home. The user-friendly design ensures a quick set up and ease of use. This home theatre system promises to provide excellent quality sound. This F&D F2300X 5.1 Home Theatre Speaker comes with Front speaker, Centre speaker, Surround speaker, Subwoofer. The compact design of this home theatre system does not take up much space and thus you can easily use it in either a large or a small living room.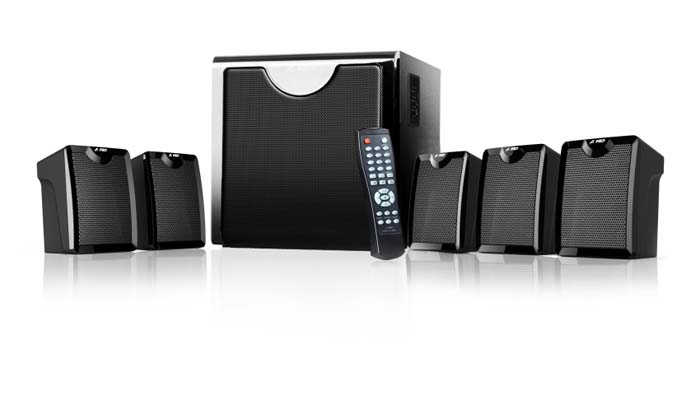 Bluetooth Connectivity
The Bluetooth connectivity lets you enjoy music everywhere. With the Bluetooth speakers, you can simply relax and indulge in high-quality wireless music. You will not have to stick to one place. It features Bluetooth version 4.0 and supports NFC function.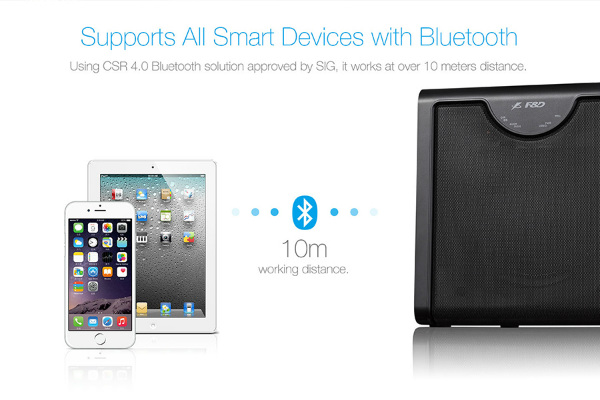 Aux and USB Port
The Plug & Play feature is possible due to the USB/SD card reader. You can connect your favourite playlist and party in style with non-stop music. This F&D F2300X 5.1 Home Theatre Speaker from F&D has AUX and USB ports. This enables you to connect it with various devices to watch videos, movies, pictures and even to listen to music stored in those devices.
NFC Connectivity
You can even pair your smartphone with this speaker system to wirelessly play tracks and freely move around your house without limiting your movement. All you need to do is just tap your NFC-enabled smart device to this speaker system to connect the two and get ready to groove.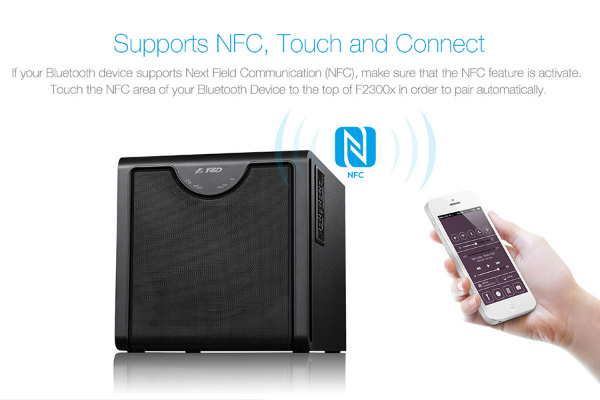 Sound Quality
The speakers of this home theatre system do not fail to impress. This F&D F2300X 5.1 Home Theatre Speaker provides booming sound quality with its 6500 Watt power output. It is equipped with speakers with excellent sound output and the subwoofer excellently accentuates the bass. The subwoofers of this home theatre system also promise brilliant performance along with quality.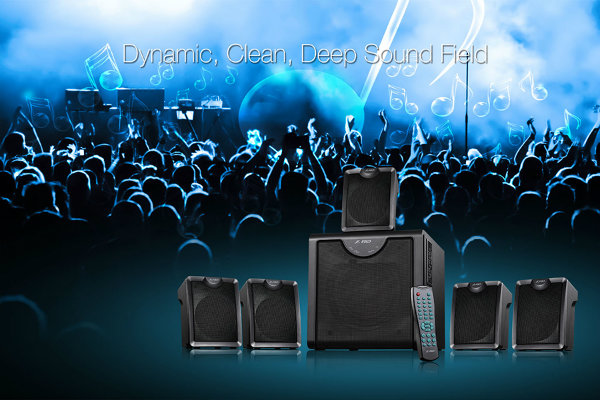 Technical Features
The Total Power Output RMS (W) is 65 W and the Max Output RMS, per Satellite (W), is 8 W. The Max Output RMS for the Subwoofer (W) is 25 W and the Max Output RMS for the Centre Satellite (W) is 8 W.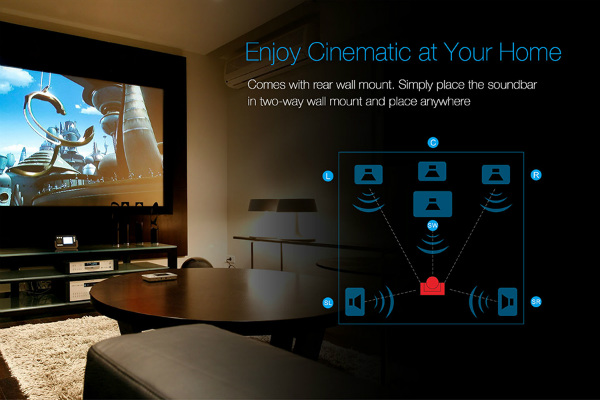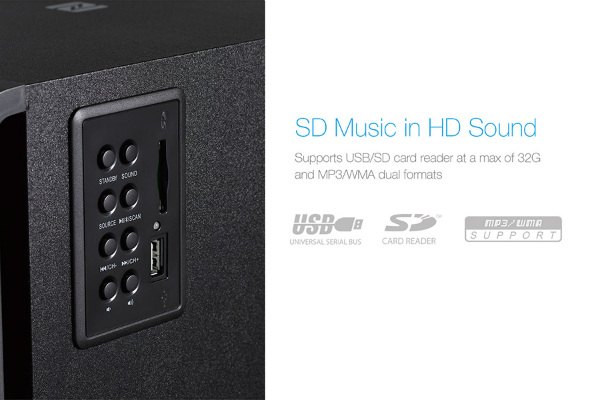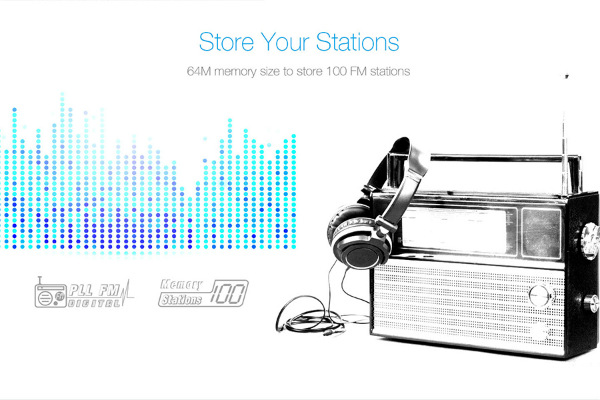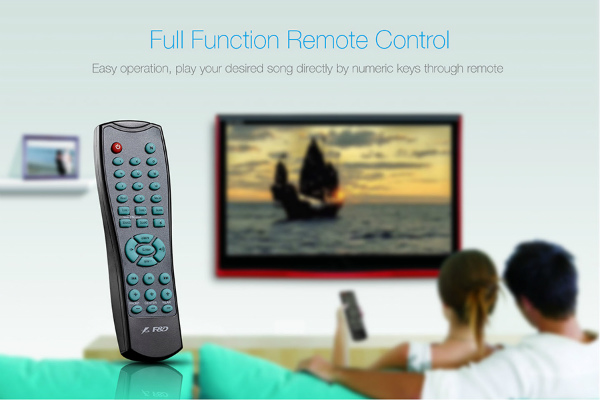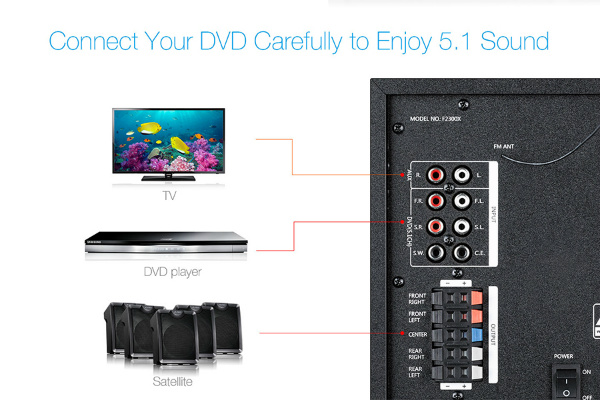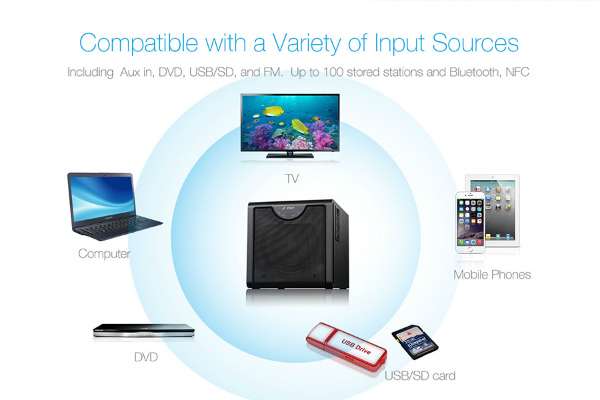 F&D F2300X 5.1 Subwoofer Bluetooth Home Audio System
Brand: F&D
Product Code: F2300X
Availability: In Stock
Related Products
Tags: F&D, F2300X, 5.1 Subwoofer Bluetooth Home Audio System, f&d f2300x, f&d speaker, f&d subwoofer